Indeed, dogs are man's best friends, and who does not want a cute little fury Blue French dog running around as their companion? They are just perfect in size, have beautiful furry blue and grey coats, and their mature and happy nature makes them amazing pets too. They are great with kids and the perfect choice for an indoor dog. They have been declared the 4th most popular and lovable dog breed as pets in the USA by the American Kennel Club (AKC). But the only issue that stands in your way of getting a pup is where to buy from.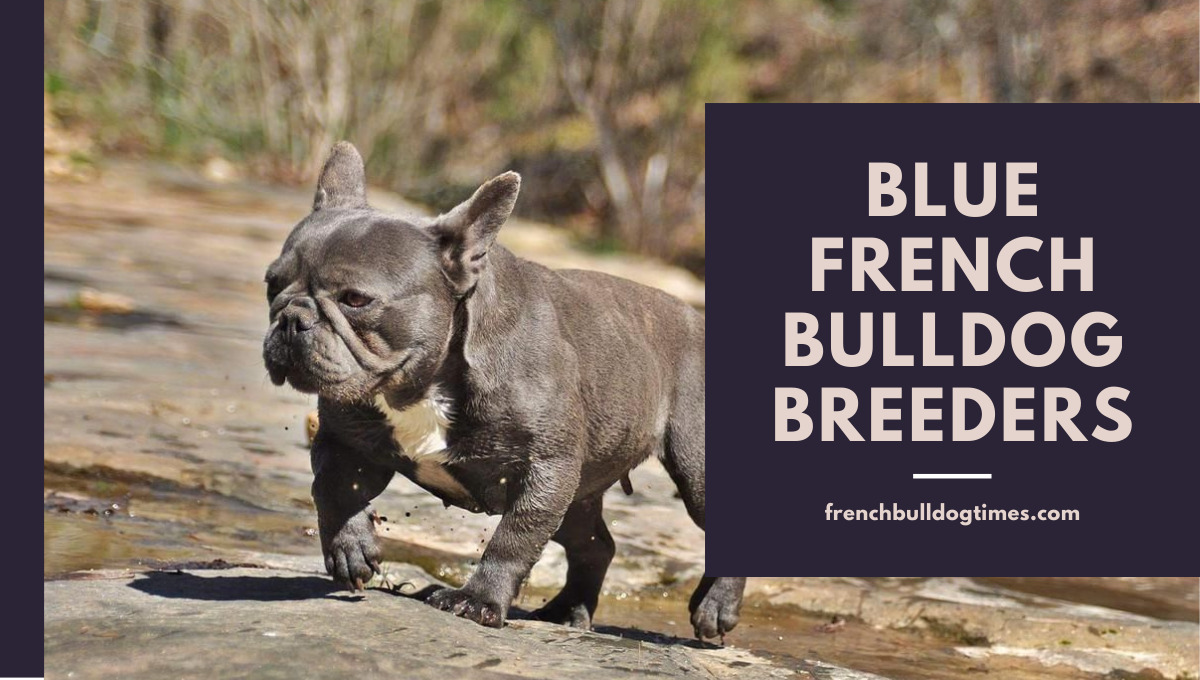 The original Blue French dogs and puppies are rare to find now since there are so many reliable blue French bulldog breeders out there. However, these french bulldog reputable breeders can get you a healthy and happy little furry friend who is ethically bred as an original breed.
Therefore, we have researched what exactly bulldog breeders do to be the best to choose. We also have a list of a few best and top french bulldog breeders in the United States of America for an easy decision.
How to know French bulldog reputable breeders?
You can always buy a blue French bulldog from any breeder near you but beware of getting into scams and avoid the unhealthy or mixed breed French bulldog. Here are the few things you must know and check before buying a bulldog from the breeders:
Breeders' Personality
The best way to know about the breeder is by looking at the way they treat the dogs. They are usually very kind, and you will notice the bond they have with the Frenchie. The best way to see their attitude towards bulldogs is by seeing them handling the bulldog while making them eat food. Similarly goes with handling their litter.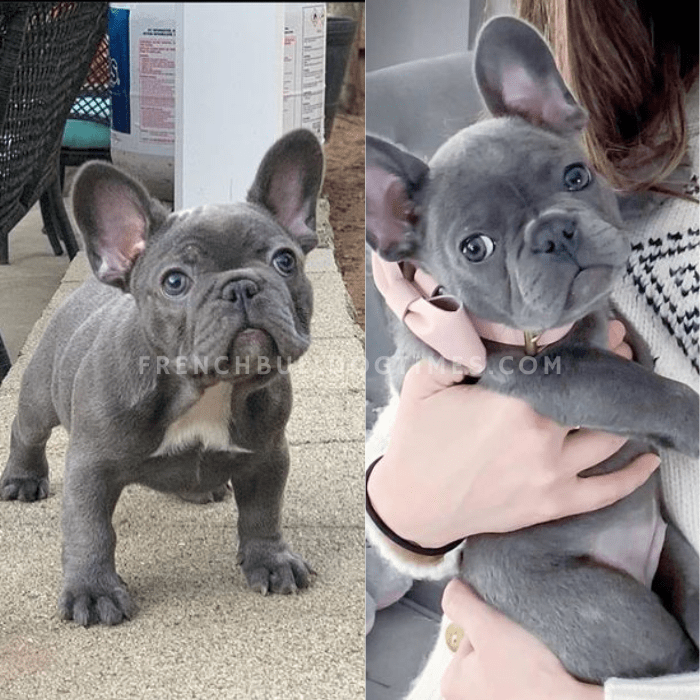 Furthermore, the best bulldog breeders will gladly answer all your questions about the blue mini french bulldogs and their puppies. They will love you and tell you about them, from how they were born and about their breed and behavior too.
Dogs' Living Facilities
You can freely check the areas the pups are living in. Mainly the breeders are dedicated to giving blue gem Frenchies or any other puppies suitable playpens and ample rooms for free movement.
Even though they keep the kennels or cages for the blue mini french bulldogs, they must be spacious and have enough room for the puppies and dogs to roam around comfortably.
French Bulldogs Breeding Methods
The average lifespan of Frenchie is 10 to 12 years; therefore, the ideal age of breeding and mating is around two years to 8 years till they are considered to be too old.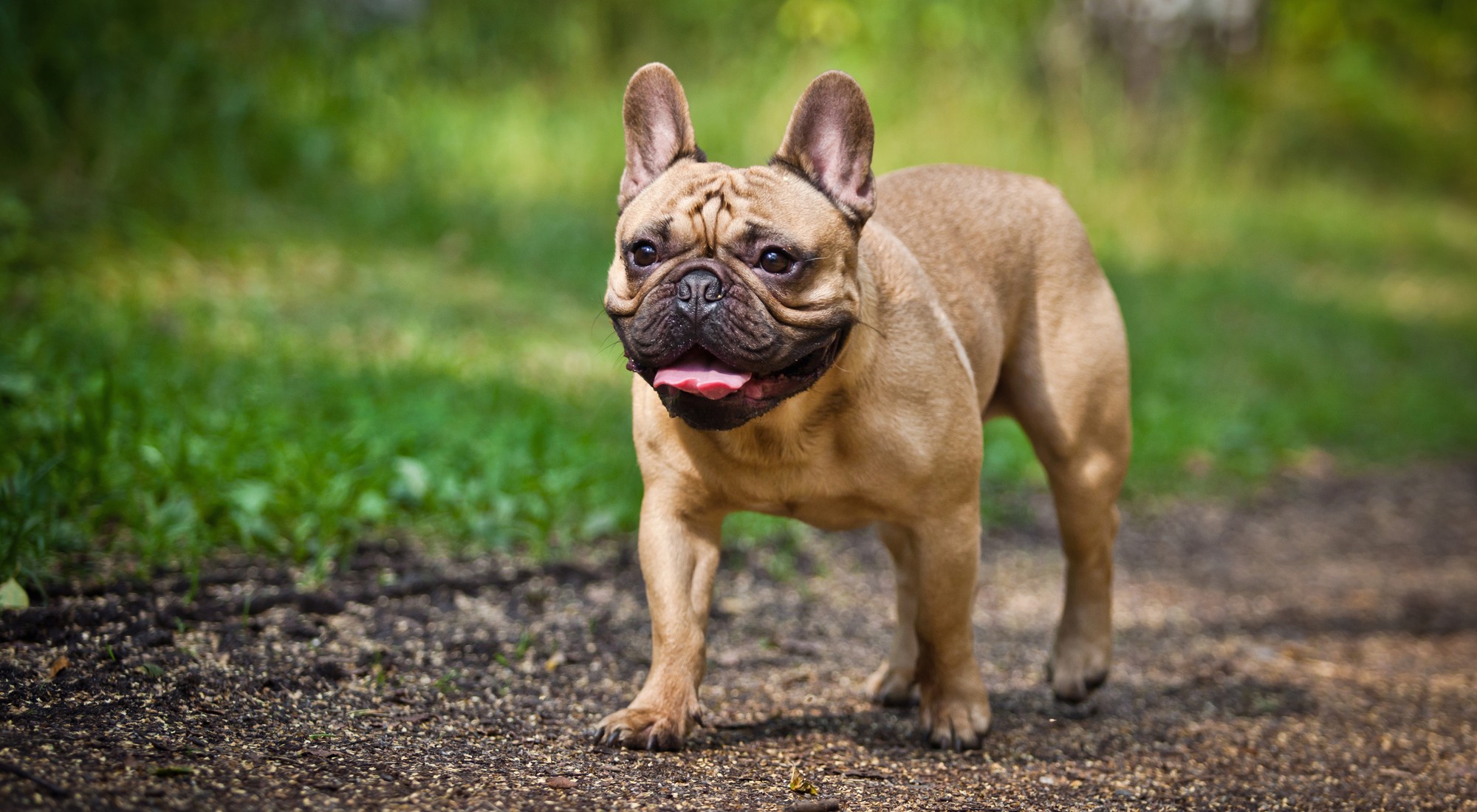 Furthermore, a female Frenchie can have 3 to 4 liters in their entire life, and each litter can make them carry three puppies at a time. Usually, breeding and mating are hard for French Bulldogs to occur naturally. Still, the breeders take full responsibility for making it happen in the safest environment possible by introducing artificial insemination.
Few breeders try to make the female Frenchie breed safely around every 18 to 20 months. They also monitor the health and then the delivery process of the female Frenchie. Therefore, it is sporadic that the baby Frenchie is born naturally.
Hence, it is the breeders' responsibility to conduct a safe surgical cesarean section for the safety of both puppies and the mother, Frenchie. Once the Female Frenchie is considered old, they are taken good care of and lead a happy and healthy life till the end too.
Thus, you can ask such queries for the breeders too, and they can help you ensure that all Frenchie and their pups are safe and healthy.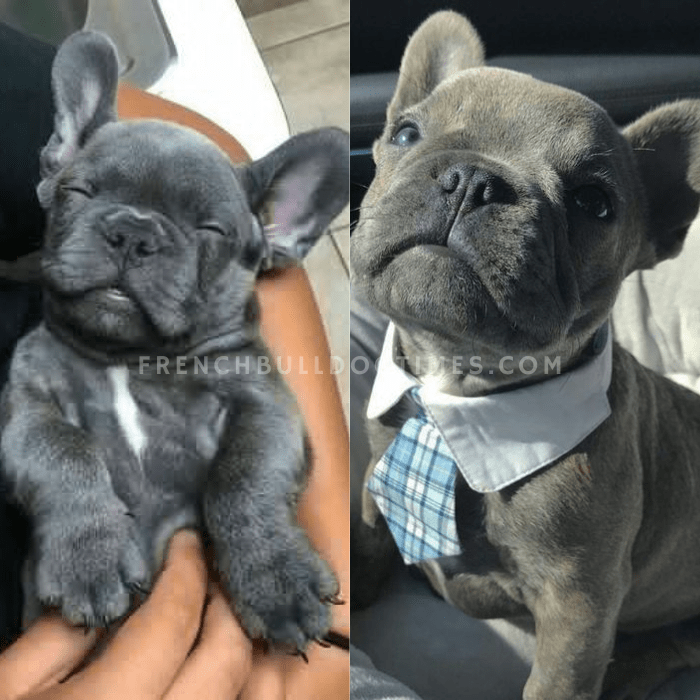 New Puppy Health Guarantees
Many breeders will provide you with a few years of health guarantee when you buy a puppy from them. They also offer health and required shots prescriptions and services that will keep the puppies healthy throughout their stay with you.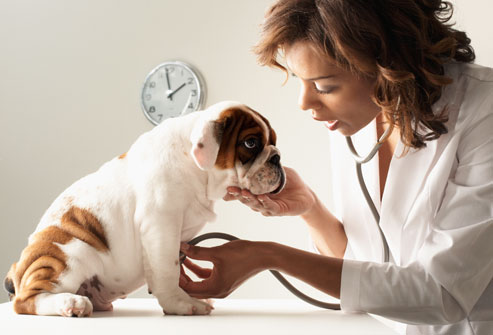 A French bulldog reputable breeder will also provide the relevant health certification to prove that the puppies are healthy and taken care of well. So do look for such benefits that can also help maintain the French Bulldogs' healthy and happy life.
Now that you know a few facts about blue French bulldog puppies breeders choosing a blue french bulldog breeder and buying one will be easier. However, if you are still confused about it, here are the few best french bulldog breeders USA that you visit who can get yourself cute blue gem Frenchies now.
Blue French Bulldog Breeders near me
1. Ethical Frenchie
Ethical Frenchie is a family-operated firm working for ethical breeding and health of the Frenchies for generations. Their goals are to provide a healthy environment to the puppies and have many families find a perfect pet for them too. They are one of the top french bulldog breeders of the USA based in New York.
You will be impressed to see their facility; it is their home and family of lots of puppies and them. Each Frenchie is raised among the owners and seems like an essential member of their tiny and cute community. The puppies that have been so active and attentive. You will love them.
They have their own Frenchie education center where they educate the new owners' everything about the Frenchies and help them raise them with attention, love, and care. Moreover, they do not get involved in the in-breeding process, but they are very knowledgeable about all the health problems a blue French bulldog can face and help ensure a healthy life for the pups.
Furthermore, they provide a comprehensive health guarantee. The guarantee of the healthy puppy after the purchase lasts for two to four weeks, and then the long-term healthy guarantee starts at one year. You can ask for an extension for two years, and they will be glad to allow it.
For further information please visit their website by clicking here.
2. French Bulldog Texas
French Bulldog Texas has been handling a wide breed of French bulldogs for 20 years. They are one of the best mini french bulldog breeders situated in Texas. From Frenchie to Fawn, all of their puppies are so healthy and active that you may fall in love with all of them.
All of their Frenchies are raised and bred in their wide area of lands in Huston, Texas. Every dog has their own extensive genetic and healthy testing so that you can have the fittest little guy. They also ensure in-house safe breeding and mating. If you are outside of Texas and want to get your Frenchie from them, they have a flight nanny for shipping and get you a Frenchie by nanny-delivery services to all states in the US.
The French Bulldog Texas also offers one year of health guarantee and support for a lifetime for every bulldog pet owner. You do not have to be a buyer of them; you can call them and get any issues about your Frenchie or bulldog solved right away. The French Bulldog Texas is always there to help you.
For more information about them and their bulldogs, visit their website by clicking here.
3. Blue Frenchies US
Blue Frenchies US is a well-reputed blue french bulldog breeder based in Orange County, California. They have more than 20 years of experience in breeding Frenchies and can deliver one to your doorstep in every corner of the US and even around the world too.
Their story of becoming a Frenchie breeder is a bit tragic, but they could take care of the Frenchie they found on the street. Since then, they love the Frenchies so much that they have become a well-known Frenchie breeder in the UK and then in the US.
Blue Frenchies US also have a piece of land dedicated to the puppies, and they avoid housing them in kennels. Thus, all of the puppies are raising their brothers and sisters and enjoy lots of socializing. Moreover, they ensure safe insemination for female Frenchies when it comes to breeding. They are very particular about the health of all pups from birth to delivery or even breeding.
To know more about them, click here.
4. French Bulldogs Inc
French Bulldogs Inc is based in Jacksonville, Florida, and is owned by 11 years of experience Ms. Nataliya. She absolutely loves French dogs and importing the healthiest pups all over the US and many European countries as well.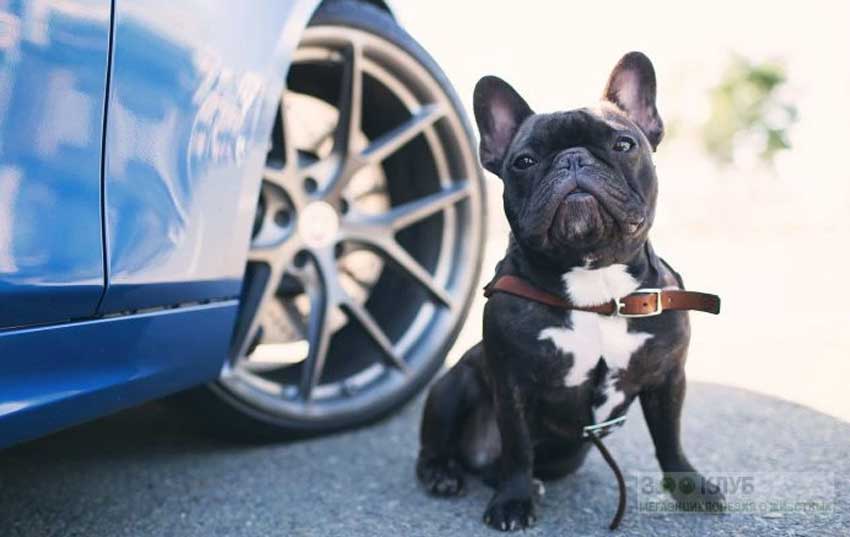 The facility for the Frenchies is over three acres of the farm, along with a few more farm animals and Nataliya's own family. The family takes good care of the animals and, of course, blue Frenchies too. They make sure to keep them active and happy in the ample room. The pups are never caged or put in kennels. But, on the other hand, they live in 24 ft by 24 ft playpens.
The family is very knowledgeable about the blue Frenchies. That's why they take extra care when it comes to breeding. They never engage themselves in inbreeding and try to get the breeding partners from overseas, too, if they have to.
Furthermore, French Bulldog Inc is one of those bulldog breeders with high ethical values and takes good care of the franchise. They offer a year of health guarantee for the pup you buy from them and give you the facility to get them lifetime health shots and health certification to prove the health of the pups.
If you want to contact them for your new Frenchie, click here for all information about them.

5. Northwest Frenchies
Northwest Frenchies are also one of the well-reputed and top french bulldog breeders in Washington. Even though they are small breeders, they have the best stud services, good facility, and good years of experience in Blue French bulldogs.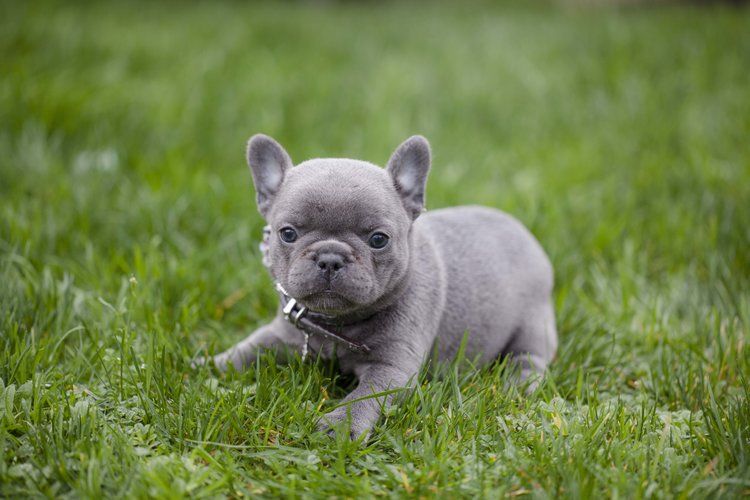 Even though their facility is not that huge and spacious, they maintain the behaviors of the Frenchies by providing them with their crates, toys, and pads. They aim to develop happy and active personalities in the Frenchies. All of the Frenchies are raised in-home with the breeders.
They have restricted selling and breeding rights and are very peculiar about their blue Frenchies since they understand the potential health issue the Frenchies fall into. Therefore, they offer the pups a firm commitment of non-breeding terms to the buyers if they see any complications in the pup's health. Since all of the puppies are hand-raised, they are well trained and adorable to have around.
Get to you more about the buying process by contacting them through their website by clicking here.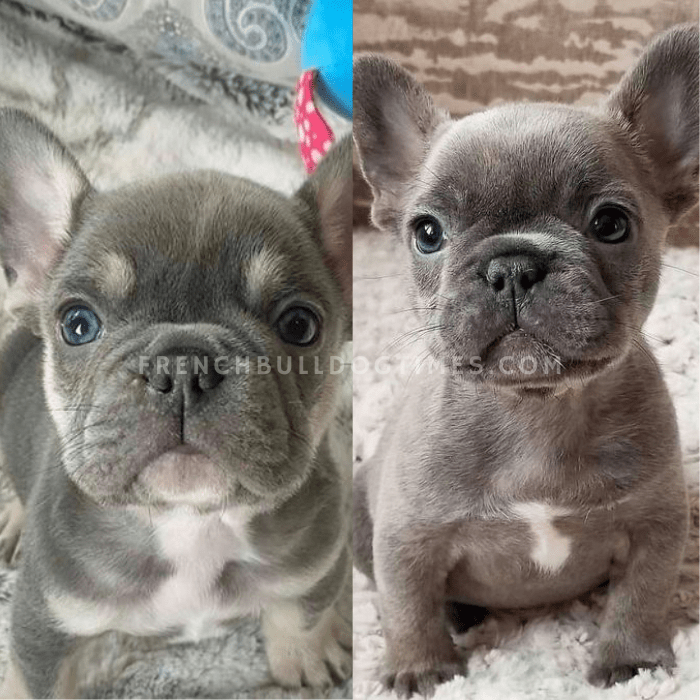 6. Tato's Frenchies
Tato's Frenchies is also a small family-owned operation located in West Palm Beaches, Florida. They keep their services very reliable for both pups and the buyer; therefore, they have limited stuff from the family, and they all live on-site and with the blue gem Frenchies all the time.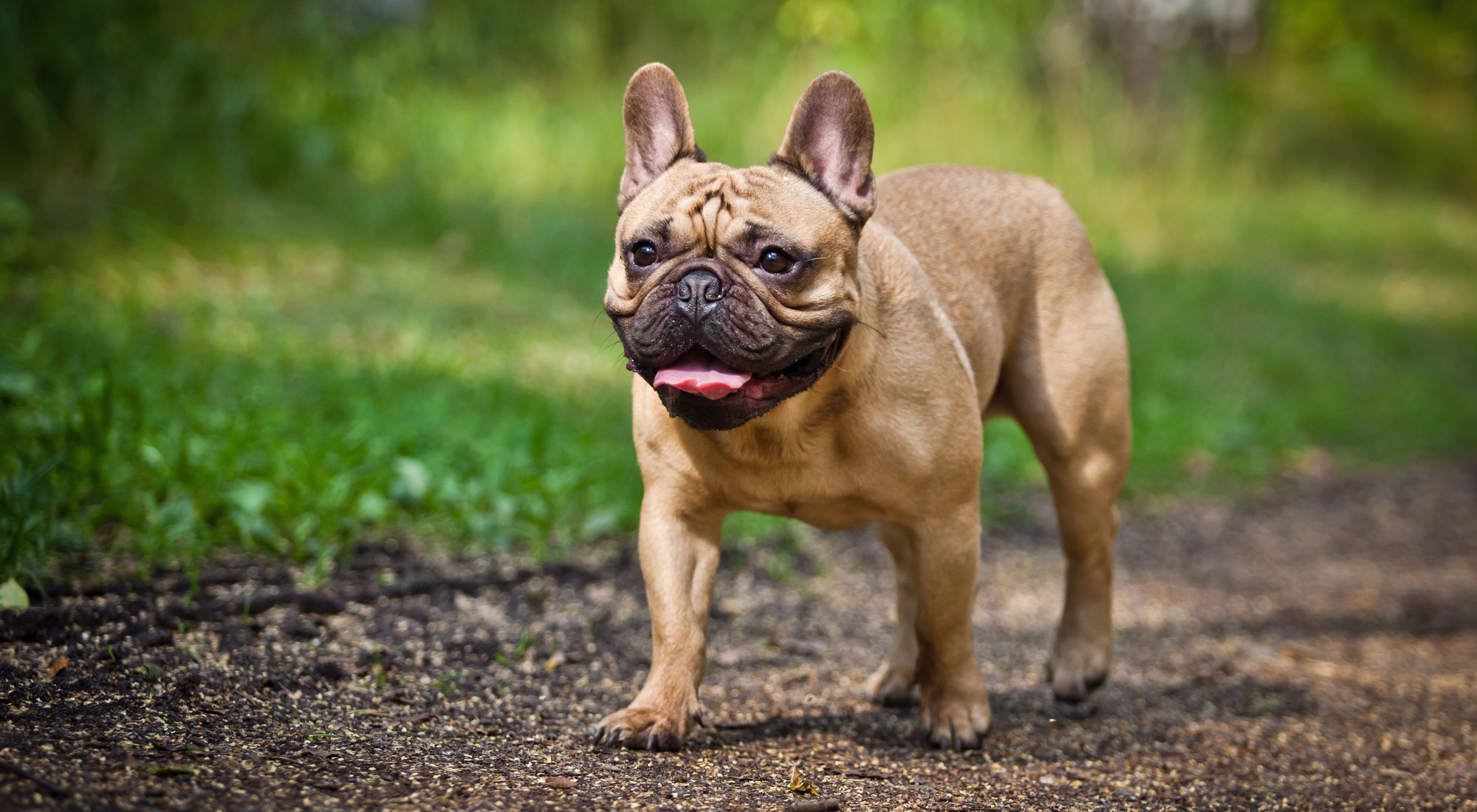 The pups live happy and healthy lives. All franchises have their beds, toys, and access to the large backyard where they socialize with fellow puppies and breeders. They spend most of their time in human contact. Therefore, they are very active and adaptable as pets.
They are a bit more focused on the natural breeding process. That's why the pair of the Frenchies are always scheduled for medical checkups. Thus they are one of the most reliable and safe Frenchie breeders.
Tato's Frenchies also offers a 48 hours return policy for the pup if it is not healthy. They make sure to go through proper checkups through their personal vets. Furthermore, they provide one year of health guarantee that covers all health defects too.
If you want to get to know more about them then feel free to check their website by clicking here.